I'm doing the Walk for Him
Every day, 49 Aussie men are diagnosed with prostate cancer.
That's why I'm doing PCFA's Walk for Him, raising awareness and funds for men with prostate cancer.
By doing 50,000 steps during Men's Health Week from Monday June 13 to Sunday June 19, I'll be contributing to more research, more nurses, more advocacy, and much greater awareness.
My Achievements
I've uploaded a profile picture
New profile picture
I've shared my page
Shared on social
I've donated to my page
Made a self donation
Team player
Join a team
Received 3 donations
Has 3 donations
Raised $250
Raised $250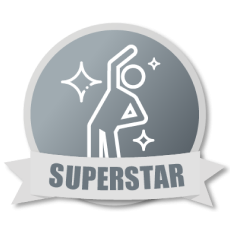 Superstar
Reached 50% of your fundraising target
Champion
Reached 100% of your fundraising target
Stepping Up
Reached 50% of your target steps
Walked the talk!
Reached 100% of your target steps